Documentation
ORGANIZATION OF WORK OF YOUR MARKETING SERVICE IN CRM-SYSTEM "PROSTOY BUSINESS"
CRM-system "Prostoy Business" is convenient to use as an environment for the operational formation, exchange and collective work on documents.
Store in the program files of any type, copy links to them and send to customers or partners by e-mail, SMS or fax.
Work on the file with other employees, replace it - automatic notification of the replacement will come to everyone who worked on the file. See the history of file changes.
Scan documents with "Prostoy Business", use multi-page scanning for large documents.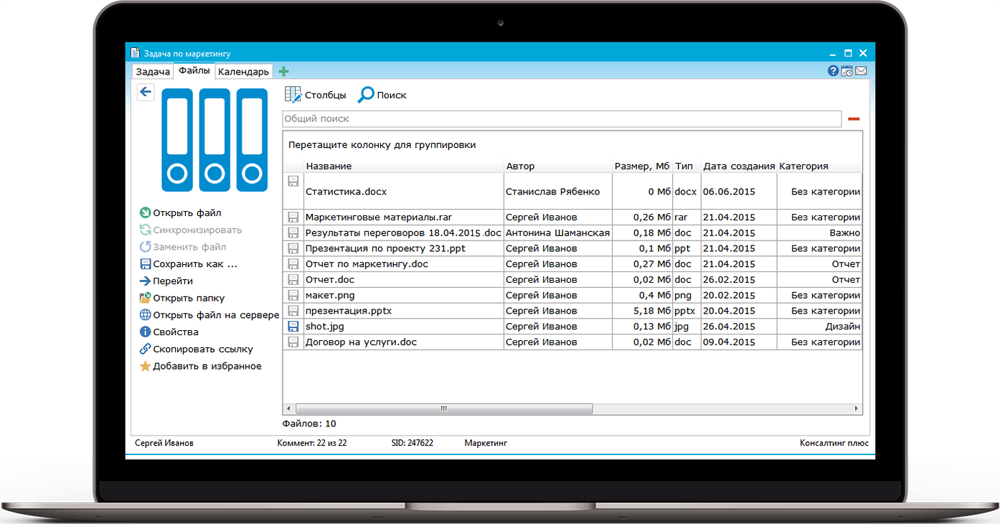 Create your own document templates of any complexity or use standard for the operational formation of accounting and legal documents. Use automatic data substitution in documents from the client base, product database and other tables.
Use the advanced search of files on different parameters.
Use the knowledge base to store sample documents.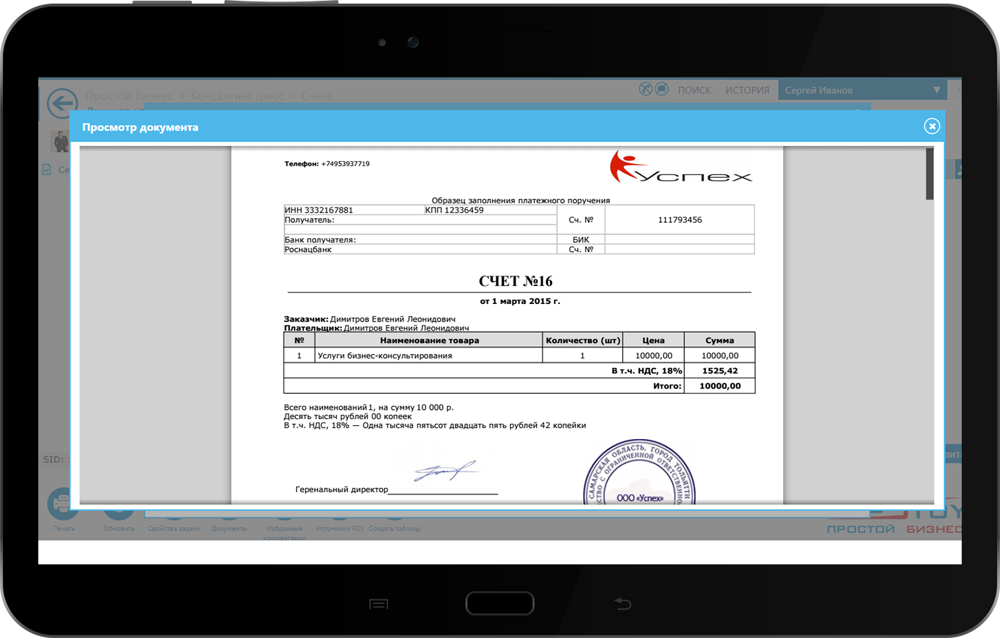 Register in the CRM-system "Prostoy Business" right now and save 10 hours of the sales manager in a month on the formation of documents.