Site management
CMS-MODULE FOR SITE MANAGEMENT IN CRM-SYSTEM "PROSTOY BUSINESS"
In the CRM-system "Prostoy Business" there is a convenient editor for creating a website or an online store.
Create a website of any type, from a business card site or a selling page to a full-fledged online store.
Choose one of the stylish themes or connect your design.
Connect to your site registration, authorization, commenting information. Use the automatic creation of a site map, table of contents of sections and other tools.
Paste a feedback or order form on the site, the data from which will automatically fall into the "Prostoy Business" CRM module.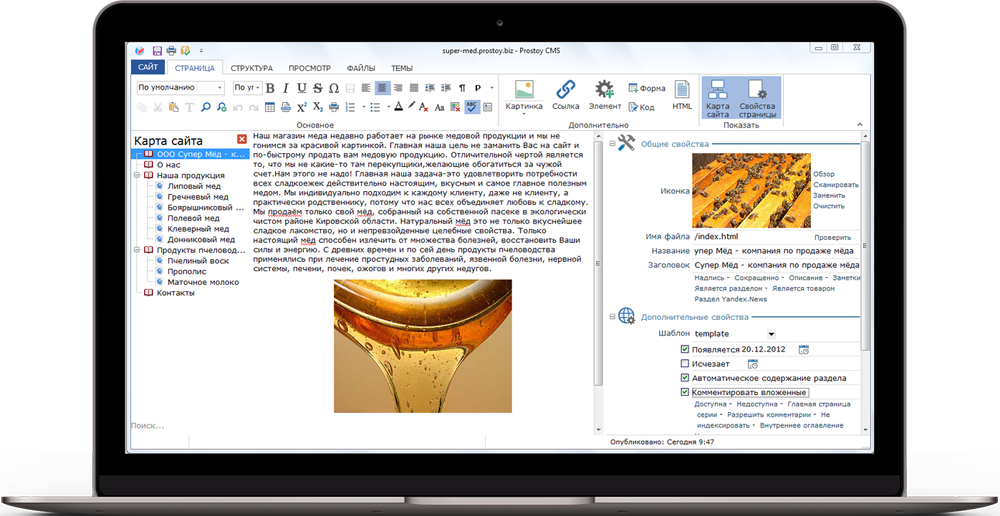 Site management in the Windows-version of the CRM-system "Prostoy Business" Place your site for free on the domain prostoy.biz without any outside advertising or connect your domain.
If you already have a website, use special forms to get data from it into the CRM module of the Prostoy Business system.
Or entrust the creation of your site to our specialists - for their shoulders the development of more than a hundred different sites, portals, online stores.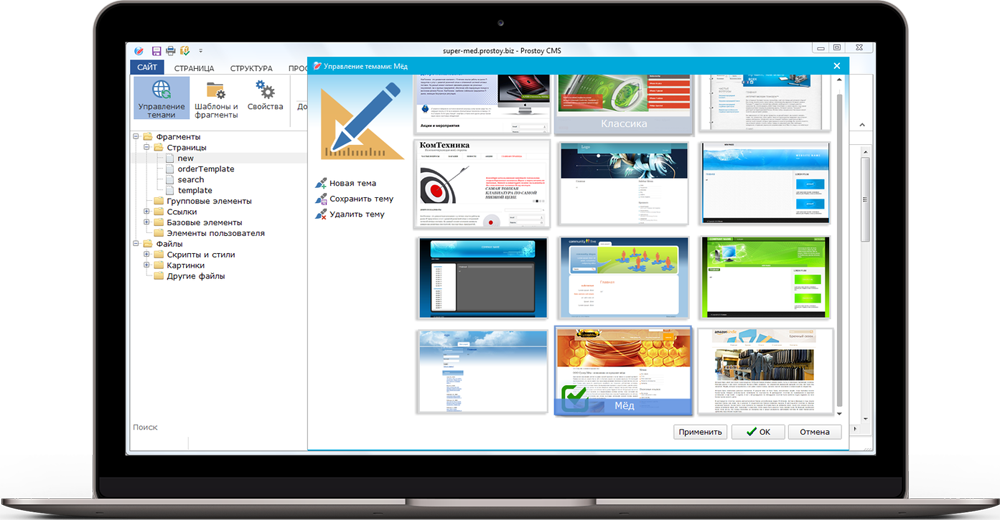 Register in the CRM-system "Prostoy Business" right now, in 15 minutes to create a beautiful site for your organization or learn more about creating sites and CMS-systems.