Personal efficiency
IMPROVEMENT OF PERSONAL EFFICIENCY OF HEAD AND EMPLOYEES WITH CRM SYSTEM "PROTOY BUSINESS"
With the help of CRM-system "Prostoy Business" you can improve the effectiveness of both the manager and employees.
Keep a calendar of affairs, set reminders for important tasks and receive alerts at the right time. Use the Gantt chart to assess your workload or the employment of your employees.
See the statistics of each employee's work, put penalties or incentives. Manage the information that you want to receive and view, turn off unnecessary alerts, assign tasks to employees.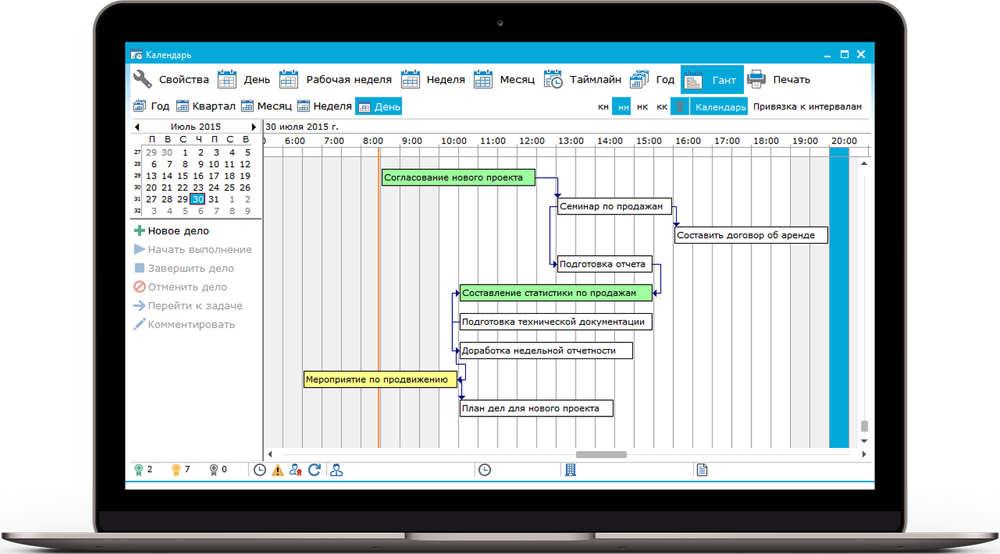 Keep a knowledge base for your employees, store the answers to frequently asked questions of customers, regulations, standard documents. Notify several employees or the whole company about the planned business or event, vote among employees using the "I like" or "I do not like like".
Personal effectiveness in the applications of the CRM-system "Prostoy Business" for iOS and Android Arrange video meetings or discussions in multi-chat, contact employees for free internal communication.
Save time by collaborating on tasks, using online communication with staff, smart mail and document templates.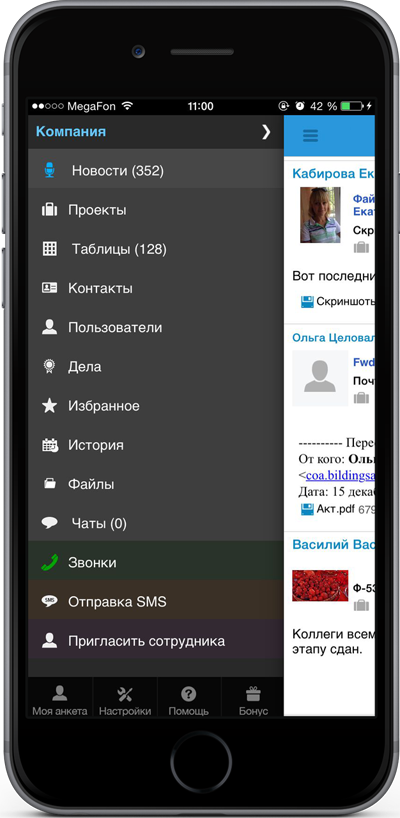 Register in the "Prostoy Business" right now and save more than 24 hours a month of your time and time of your employees!