PROJECT MANAGEMENT
MANAGEMENT IN ORGANIZATION. PROJECT MANAGEMENT AND TASKS IN THE CRM SYSTEM "PROSTOY BUSINESS"
With the help of CRM-system "Prostoy Business" you can organize effective management of projects and tasks in your organization.
Project management in the Windows-version of the CRM-system " Prostoy Business" Highlight the main areas of your activities - projects. Break them into tasks. Assign responsible for tasks, set the time, budget, change the status of the task during the execution. Analyze projects using the Gantt chart.
Tasks can be divided into cases - small assignments, tasks or meetings. Plan every day, recording business, setting reminders and notifications via SMS. Increase the personal effectiveness and efficiency of your employees, monitor the execution time using the automatic recording of working hours in the organization.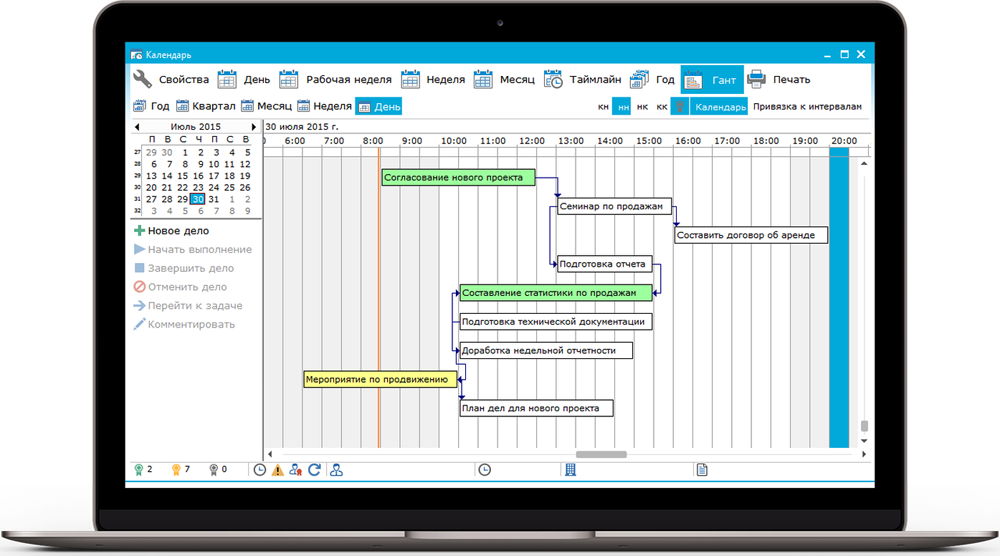 Maintain a supplier contact database for your projects. Contacts and history of correspondence are always at hand. Fast connection directly from the database: you can call on profitable IP-telephony, send SMS, e-mail or fax.
The program has a convenient calendar for the project, tasks, your business. Reminders and notifications will not let you miss an important matter or a meeting. See the meeting card right in the case.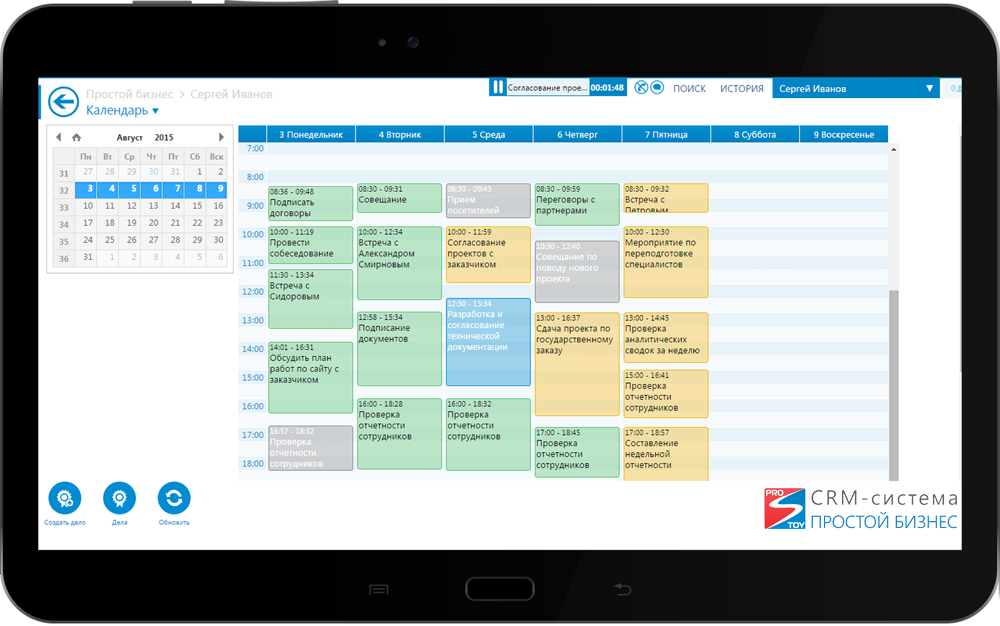 Register in the " Prostoy Business" now and evaluate the system's capabilities for effective management for free!