Accounting and warehouses
FINANCES OF THE ORGANIZATION. SIMPLE ACCOUNTANCY IN CRM-SYSTEM "PROSTOY BUSINESS". MANAGEMENT WAREHOUSE.
In the CRM-system "Prostoy Business" there is a convenient financial module for accounting organization and warehouse management.
Keep tables of your goods, customers and their orders, transactions with suppliers. Analyze sales with the help of sales funnel, convenient and informative charts and diagrams.
Promptly form a package of documents using standard templates of documents or create yours. Fix the payment of the invoice, prepare the reconciliation statements with the supplier.
See information on the availability and flow of funds in the company by months, accounts and counterparts, up to individual entries. Form the operations for the arrival / expenditure of money. Be aware of accounts receivable and accounts payable in general and individual counterparties. Form the advance reports on the employees and the balance of the organization and the cash book.
Track the movement of goods in the warehouse, leftovers and goods in reserve. Plan purchases and view the most profitable and popular products.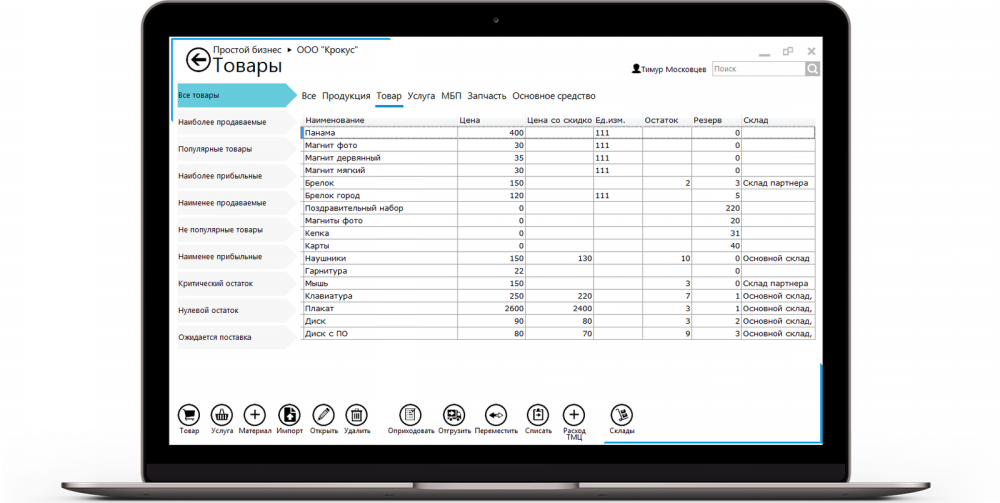 Register in the free version of "Prostoy Business" right now and try a convenient financial module to maintain your organization's accounting and warehouse automation.